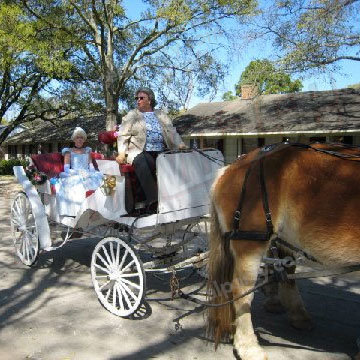 Horse Drawn Carriage
This item is $300 for the first hour and $200 for each additinal hour.

Our Horse drawn carriages are top notch. Whether you are having a wedding and would like to have a grand entrance or if you just want to add that extra activity to any event to make it special.